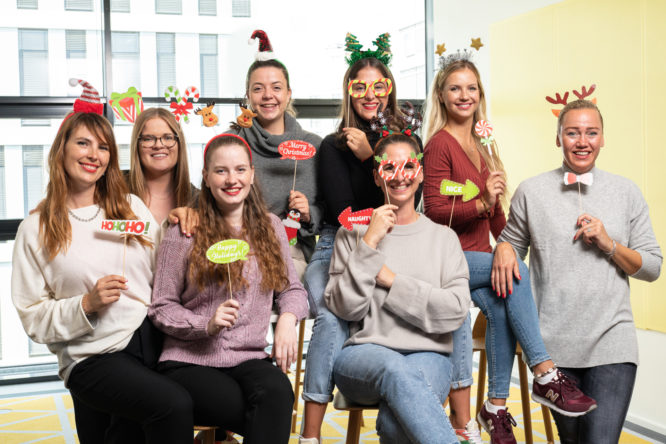 It won't be long now. The fairy lights are up, the presents are bought, and the Advent candles are getting shorter – Christmas is just around the corner, and so is the end of 2022. What an exciting year it's been.
It's a year that we in the team are all really grateful for. Once again, as Makers of Mo-HO-HO-HO-ments (sorry, couldn't resist?!), we've succeeded in creating and launching a host of unforgettable advertising campaigns, brand promotions and partnerships in all our centres in Germany and Austria.
And now we're looking forward to the year ahead with loads more brand moments as we take things onwards and upwards as "Westfield Rise".
On that note, we hope you have a wonderful time with your nearest and dearest! Have a great holiday season and a superb new year celebration. We look forward to seeing you again in 2023!
This much we can say already: We've got amazing plans in store, and a shed load of incredible promos in the pipeline. So 2023 will be anything but boring!
The Westfield Rise Gang