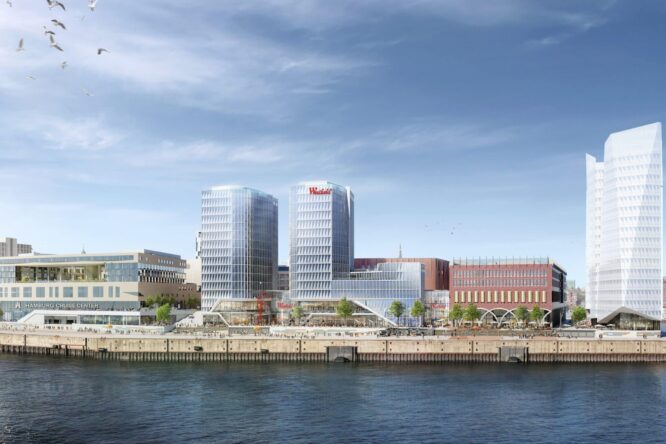 The very attentive among you may already have noticed that our new Westfield Hamburg Überseequartier project has had a much higher-profile on the website for a few days now – both on the homepage and in the news ticker in the Destinations section. There is a reason for this: namely that things are really starting to get serious there. And of course, we want to share it all with you. So come and have a look!
And sharing is the operative word here because we're kicking off the key stage of this mega-project with an exclusive event, and you can be part of it. The gang cordially invites you to come along to the 'Makers of Moments Sneak Preview' on 12 October for an exciting tour of the construction site of our future flagship asset where you'll see first-hand how our largest mixed-use project to date is taking shape. Even now, so much can already be seen that we immediately have countless ideas for cool promos – and you'll certainly have some too.
To give you an immediate feel for the destination and the unique flair of the Hanseatic city of Hamburg, we have also organised a culinary highlight to end the day in style on the water.
We look forward to high interest and lots of positive RSVPs. If you're quick, you can still secure one of the last free places. Just drop us a line to hello_de@westfieldrise.com and we'll send you the details.