Westfield Shopping City Süd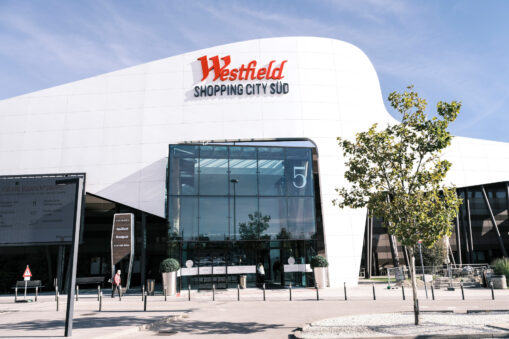 With over 200,000 square metres, Westfield Shopping City Süd (SCS) in Vösendorf offers visitors everything their shopping hearts desire. Vösendorf borders directly on the Austrian capital Vienna to the north and thus invites not only locals but also tourists to take a day trip to the shopping paradise. On average, visitors spend more than two hours in the centre, which is particularly easy to reach by car and has over 10,000 parking spaces.
Customer loyalty is a strong focus here. The VIP programme for regular customers not only includes numerous discount campaigns and events, but also free travel by public transport or free parking in the VIP car park as well as many other amenities. So it's not surprising that almost 70 per cent of visitors come back every month. This is a great potential for regular customers, which offers retailers the opportunity to encourage them to buy new products again and again.
Large areas offer high promotional potential
The two main plazas "Garden Plaza" and "Water Plaza" are particularly popular meeting points for shopping excursions. The large light-flooded areas create a pleasant atmosphere and at the same time offer plenty of space for attention-grabbing marketing campaigns or unforgettable events. In addition, brands and products can be advertised to the public on the large screens in the quiet zones in the Westfield SCS.